2020 Holiday Special
What's big, and red, and loves to bring Holiday cheer to everyone this time of year?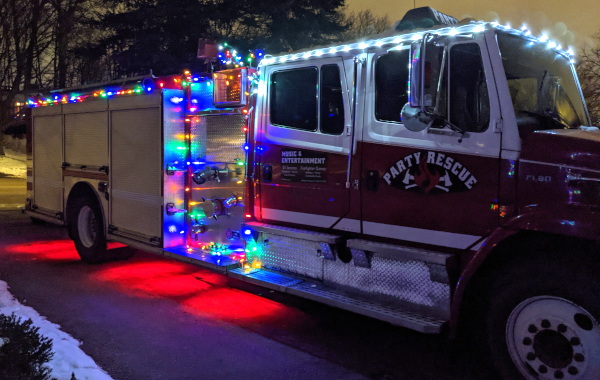 Give the reindeer a break and have Santa deliver your holiday wishes and lights to your loved ones in a new style this year!
Our Christmas/Holiday package includes:
Santa and his helper (or firefighters, your choice)
Fire truck decked out with festive lighting, playing your choice of music
Your message delivered on a large banner
If you have a special request, let us know and we'll do our best to make it happen!
The Partygram
The perfect way to deliver exciting news, or simply wish someone "Happy Birthday!" With flashing lights and fun music, we'll deliver your news or greetings in a thrilling burst of festivity and joy, sure to shake up any family or neighbourhood!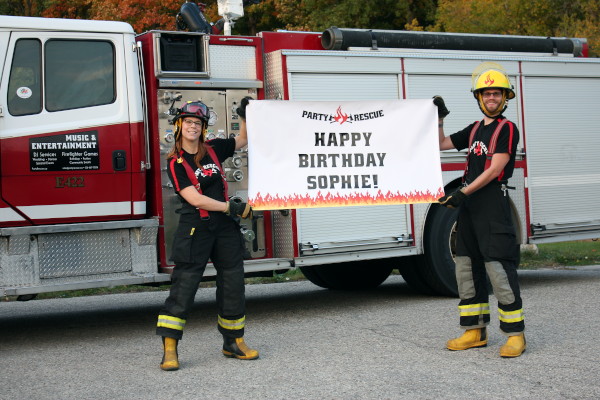 We'll pull up to a selected address at the appointed time, in our real, full-size fire truck, playing music of your choice. Our fully adorned party team will pose or dance around to the music then deliver your message, by either presenting the occupants with a card you've written, announcing the news from our PA system, or unrolling a large banner with your message.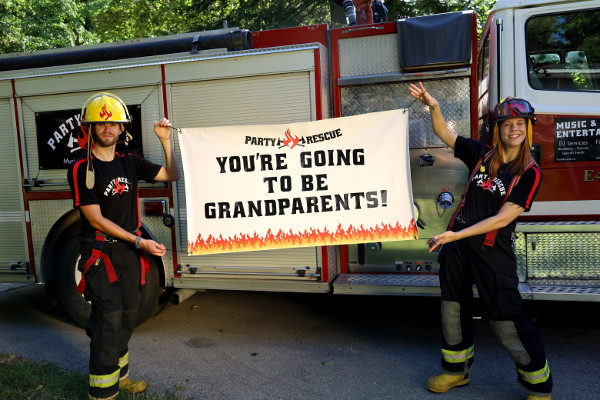 Delivering some awesome news!
Receiving some awesome news!
Short and sweet, this service lasts approximately 10 minutes (longer times can be arranged). You may choose music or siren noises (played at lower volume) as the accompanying sounds. After unveiling the news or greeting, spectators are free to take pictures or videos with us, the truck and banner.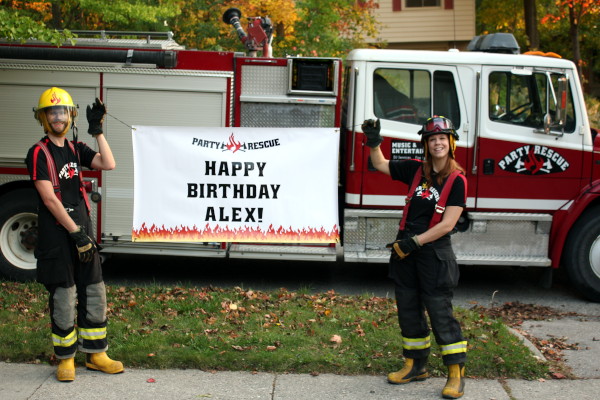 Perfect for:
Pregnancy announcements
Birthday Wishes
Anniversary Surprises
Saying Congratulations or Thanks
Starting from $99.00
Drive-By Parties
Are you planning a larger drive-by party? Adding a fire truck to the mix is great way to make it bigger, and our cool tunes will make it closer to a real party.