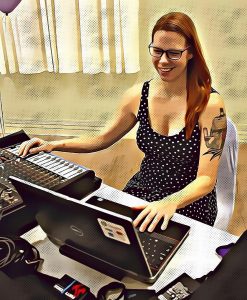 Perfect for any venue, indoors or out, Party Rescue offers the best in sound quality and a lighting system that will make everyone want to shake-it.
We believe that great music can come from any genre and any decade. The fabulous DJ Jenn will personally build the perfect soundtrack for your special occasion, based on any specification you want, like genre, mood, theme or personal favourites.
DJ Jenn's music collection is an ever evolving conglomeration of the coolest music in the world. Classic rock, oldies, hip hop, country, swing, electronica, folk, indie, psychedelic and the best fun pop from all over the world. All the classics you love, plus some of the coolest and most riveting sounds you've never heard before.
Party Truck
Heat up your next outdoor party with the Partymobile, cranking up the tunes and turning the night into a dance floor. There's no better way to celebrate the reopening of society, and making the most of the rest of the summer.
Contact us about your event for pricing.
DJ Services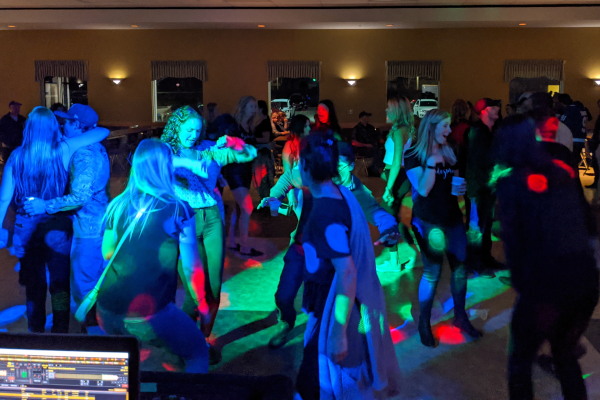 Wedding receptions, corporate dances, parties, or anywhere else people are dancing, we'll bring the beat and keep the fun rolling all night.
Starting at $600 for up to 3 hours.
We will do our best to accommodate any requests for equipment beyond our standard set up, though there may be an additional charge.
Background Music
For those times when the music isn't the focus, but you still need the right mood, we've got the right tunes.
Starting at $400 for up to 3 hours.
Audio Equipment
What does Max know about operating a sound board?
When you're giving a speech or running an event, you need to make sure your audience can hear you, and our powerful 1600-watt sound system will make sure they can.
Starting at $300 for up to 3 hours.