We believe that life is a party, and when you have the best time, others will join you. On your wedding day, we want you to have the best time, and that means hearing the music you love.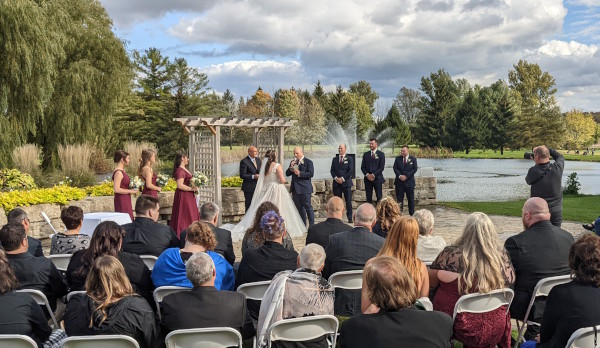 Our Philosophy
Party Rescue is all about creating a fun wedding atmosphere and the most important part of our service is personalization. What is a wedding, but a celebration of your love, and all the love your wedding guests feel for you? Few things speak more volume about a person than the music they love, so that's what we present for you and your wedding guests.
For both people in the wedding couple, we want to know all your favourite songs and genres, then DJ Jenn will build a completely customized playlist based on those tastes. Any genre, from any decade, she'll have it for you. You can choose to expand the love, by letting your guests include their requests, both prior to and during the event, always subject to your approval.
We also believe that all love is valid, and fully support our LGBTQ+ community.
Stag & Doe Activities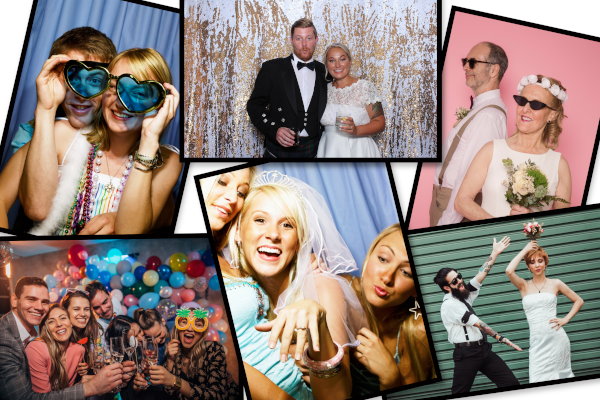 Besides music, we also offer fun Stag and Doe packages, with a large selection of money-raising games, many using real firefighter equipment.
Get even more interactive, with our Flamethrower Calendar you and your guests pose for pictures with real firefighter uniforms, gear, and various costume pieces, fitting sizes XS to XXXL. Then use our handy template and choose your favourite pictures, to create your own sexy/funny/family appropriate firefighter calendar that can then be printed and given out after the wedding as a thank you gift.
The Partymobile
With our fire truck Partymobile, we're great for both indoor and outdoor events. Location is never a problem, as our awesome mobile sound and lighting can be set up indoors, outdoors or even on the truck itself. No Electricity? No Problem! With our portable generators, we can keep a party going til the sun comes up!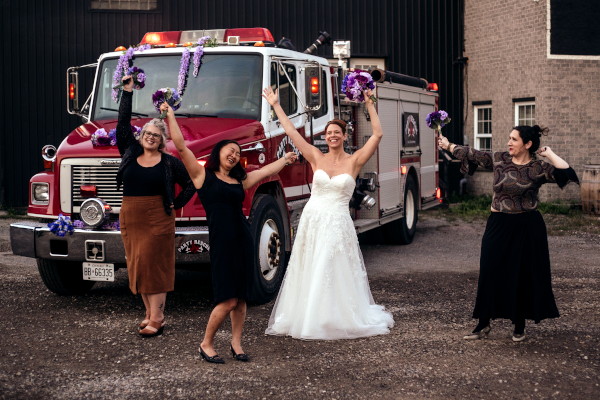 Our truck and equipment are also great for pictures. Make your wedding photos really stand out by using our big red truck as a backdrop. Additional flowers and custom signs are available upon request.
What You Get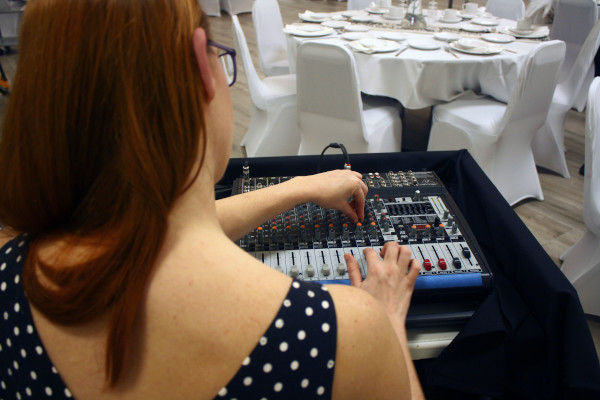 All Party Rescue services include both DJ Jenn and her partner, Jason, providing technical support and helping make sure every part of your special day goes swimmingly. He's also there to help if you or your guests would like to interact with the fire truck (we love it when guests want to play with our toys!). We're always open to special requests, themed and costumed events.
Corona Safety
Concerned about Corona and its potential impact on your event?
Party Rescue is committed to keeping your event Fun and Safe. We encourage social spacing, mask use when gathered indoors, and sanitize every microphone between each user.
We also include our new Contactless Request System, where event guests can scan our link and send song requests directly to DJ Jenn.
If you're going to party, we'll help you do it as safely as possible, and we're always open to rescheduling an event when necessary, at no additional cost.
Packages & Pricing
If you like what you see and want to find out more, you can either contact us, or take a look at our wedding packages