Our Party Team will arrive in real a full size fire truck, fully equipped with lights, sirens, ladders and hoses. We provide an entertaining tour of the fire engine, explain its pumping equipment, and the tricks fire departments employ to make best use of their equipment.
Then we get hands-on!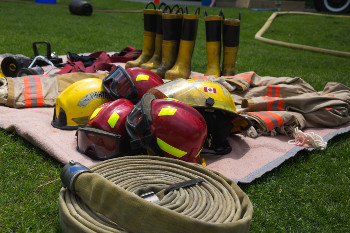 Interact with the truck. Try on real firefighter gear, including helmets, coats, pants and boots. Then take pictures of party guests sitting in the captain's seat of the fire truck. We even include a booster seat to help you get the best view of your small ones. Don't forget to include our fuzzy Dalmatian, Max, in your pics!
A full range of fun party games, activities, and entertainment, all related to fire fighting, are available and can be geared to fit any age range.
Kid's Parties
Our standard packages make a great fire truck party for your kid's birthday, or upcoming family gathering. If you're planning a community event, school games, or anything else, we'll work with you to make it a blast.
Arrive & Play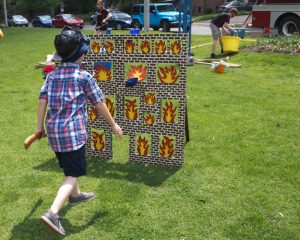 For those times you're after something simple, or don't need a fire truck for the entire party. We will arrive and dive straight into games & activities, focusing on things like:
Fire truck tour
Save the House! Bean bag throwing game
Pylon pick-up-knock-down
Bailing Bucket Water Challenge
Fire Hose Tug-of-War or Limbo Dance Contest
Costumes & Gear
And more!
Stay a Little Longer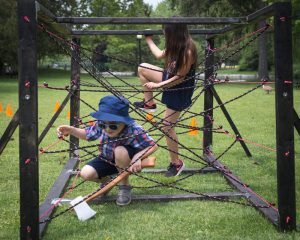 For parties that run a little longer, we can arrive before everyone shows up, and take the time to set up our more complex (and fun!) activities. In addition to our Arrive & Play games, we also have:
Super soaker barrel blast
Fire training obstacle course
Emergency Response relay race
Grown-up Parties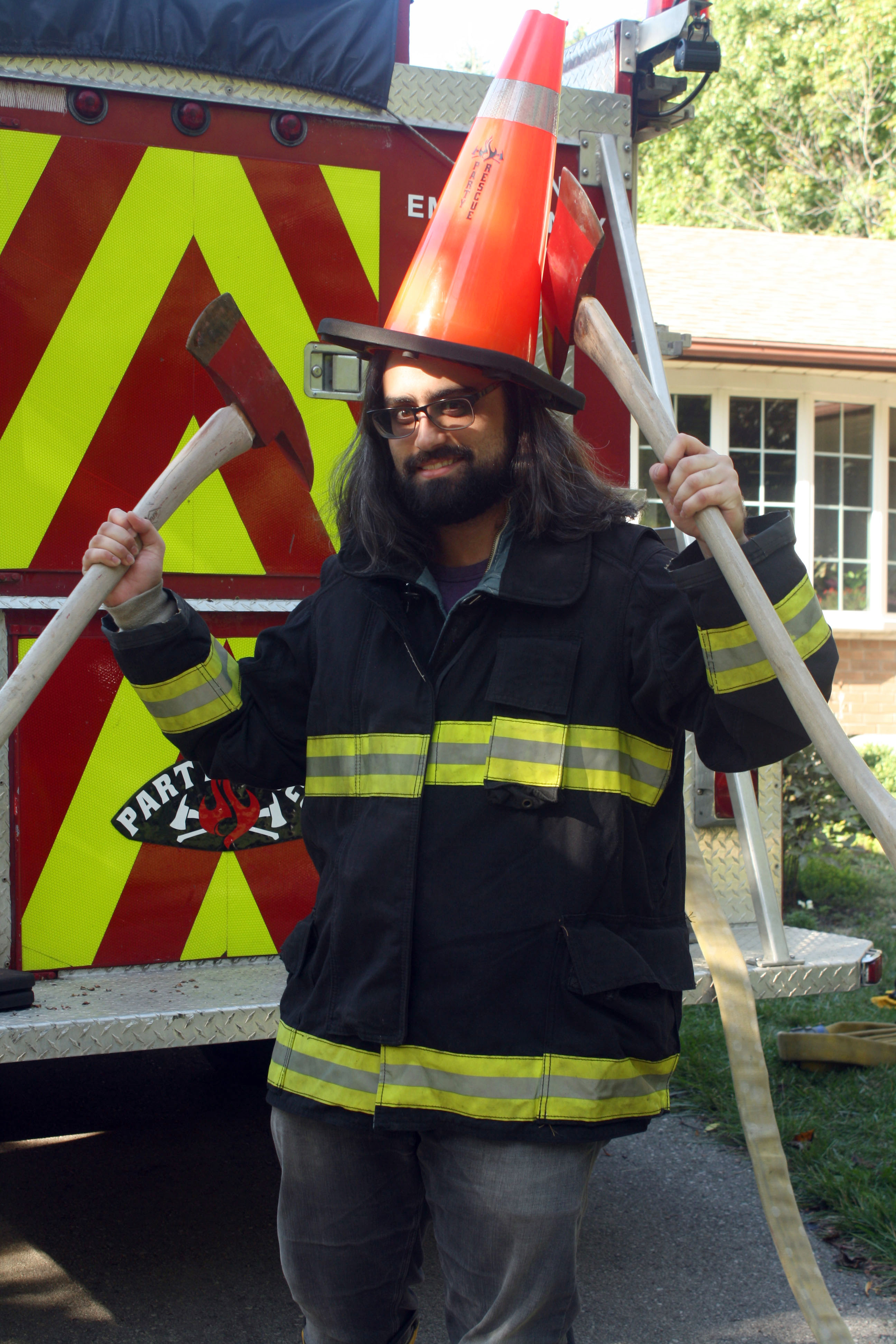 We know we're all still kids at heart who like to play games and dress up in cool outfits.
With our great music and selection of fun games, Party Rescue will make your themed party, corporate event, or boring Sunday afternoon a blast.
Our games are great for teens and adults, with many using real fire fighter gear, and based off of events from the International Fire Fighter Games:
Up and At'em – Race against an opponent to speedily dress in fully authentic firefighting gear.
Hose Roll – Like bowling, but with a hose
Team Bailing Challenge – Move water from a barrel to your target, how you do it is up to your team. Brawn vs brains? You decide.
Toxic Waste Disposal – Your goal: don't spill anything!
Contact us with details of your event for pricing.